From ACLJ: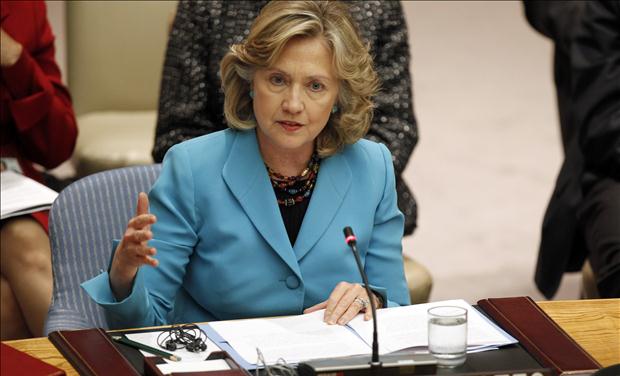 Today, Jay Sekulow, ACLJ Chief Counsel, sent a
letter to Secretary of State Hillary Clinton
outlining the illegality of President Obama's request for renewed U.S. funding for a United Nations (UN) organization which had unilaterally recognized the terrorist-led Palestinian Authority has a nation.
U.S. federal law prohibits taxpayer funds from going to any UN agency which unilaterally recognizes Palestine as a state in contravention to international law and recognized Middle East peace negotiations.
Last October, the United Nations Educational, Scientific and Cultural Organization (UNESCO) voted to admit "Palestine" as a full member, essentially recognizing Palestinian statehood. The U.S. immediately cut off funding for UNESCO. However, President Obama's budget proposal submitted last month requested $79 million dollars in taxpayer funding for UNESCO.
The ACLJ's letter notes that two laws enacted in the 1990s and signed by Presidents Bush and Clinton prohibit U.S. taxpayer funding for any UN agency that unilaterally grants Palestine the same standing as member states.
The letter states: "UNESCO, by choosing to recognize Palestine as a member state, triggered the statutory prohibition on U.S funding. Hence, consistent with current U.S. law, the President and Congress are prohibited from funding UNESCO." It further provides:
Palestinian authorities recently attempted, despite solemn agreements made under the auspices of the international community to resolve all outstanding issues with Israel by direct negotiations, to attain UN Security Council recognition of Palestinian statehood. Such attempts have failed. As such, no current Arab Palestinian political entity exists with internationally recognized attributes of statehood. Thus, any plan to provide funds to UNESCO is in violation of existing U.S. law. In light of the foregoing, the President's request to appropriate funds from the U.S. Treasury for UNESCO is in violation of current U.S. law and must be rejected.
You can read the entire letter
here
.